I'll chalk it up to . . .
. . . experience. I bloody hate the stripey jumper, so I took a photo for your amusement and then folded it carefully and put it at the top of the cupboard. I may wear it if hell freezes over and it gets really REALLY cold. Notes to self:
tiny model I am not. Do not knit horizontal stripes ever again. We all know that rule. I put this jumper on and look like I am seven months pregnant.
grey, taupe and brown are not nice colours together. This baby is boring in the extreme.
if something irritates your arms while you are knitting it, it will not be pleasant to wear.
if your MIL says you will look like a bushy bumble bee wearing something, although hurtful, it may be true.
Never mind. Here's the end product: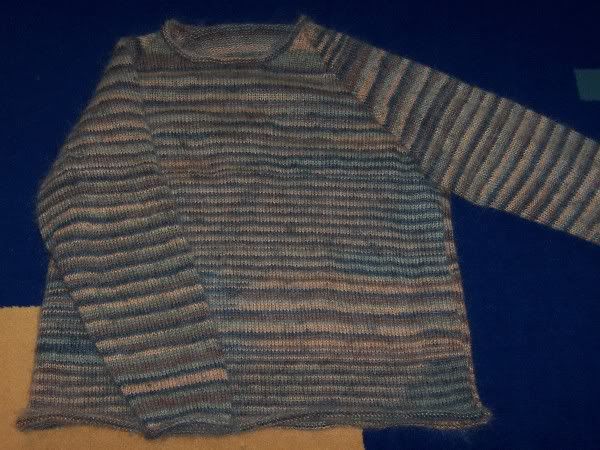 After posting last night I knitted my arse off to finish the yarn I had for the alien, so I didn't feel guilty starting something else. I learned that I knit a lot faster if I listen to upbeat music, as I love a rhythm and can't resist trying to keep up. Maybe I should try some death metal and see what happens! Anyhow, I cast on some of the pink ribbon and began a drop stitch scarf. The result: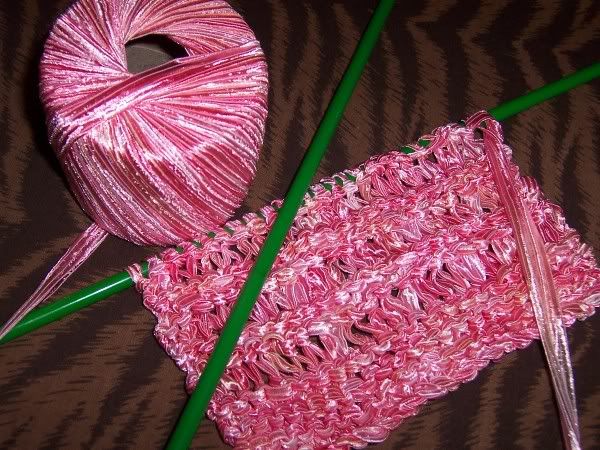 Looks a bit like one of those toilet roll dollies my old auntie used to make. UGLY. I have found another idea here, so I will try this one. Frogged said pink toilet roll whatsit.
Cast on a jumper out of Stitch n Bitch nation, and am hoping that the shaping in this will make me look less dumpy and frumpy. And so far I am liking what I see. Gorgeous colour. I may even attempt some felting and add the flower as in the book! Wowsers, look out.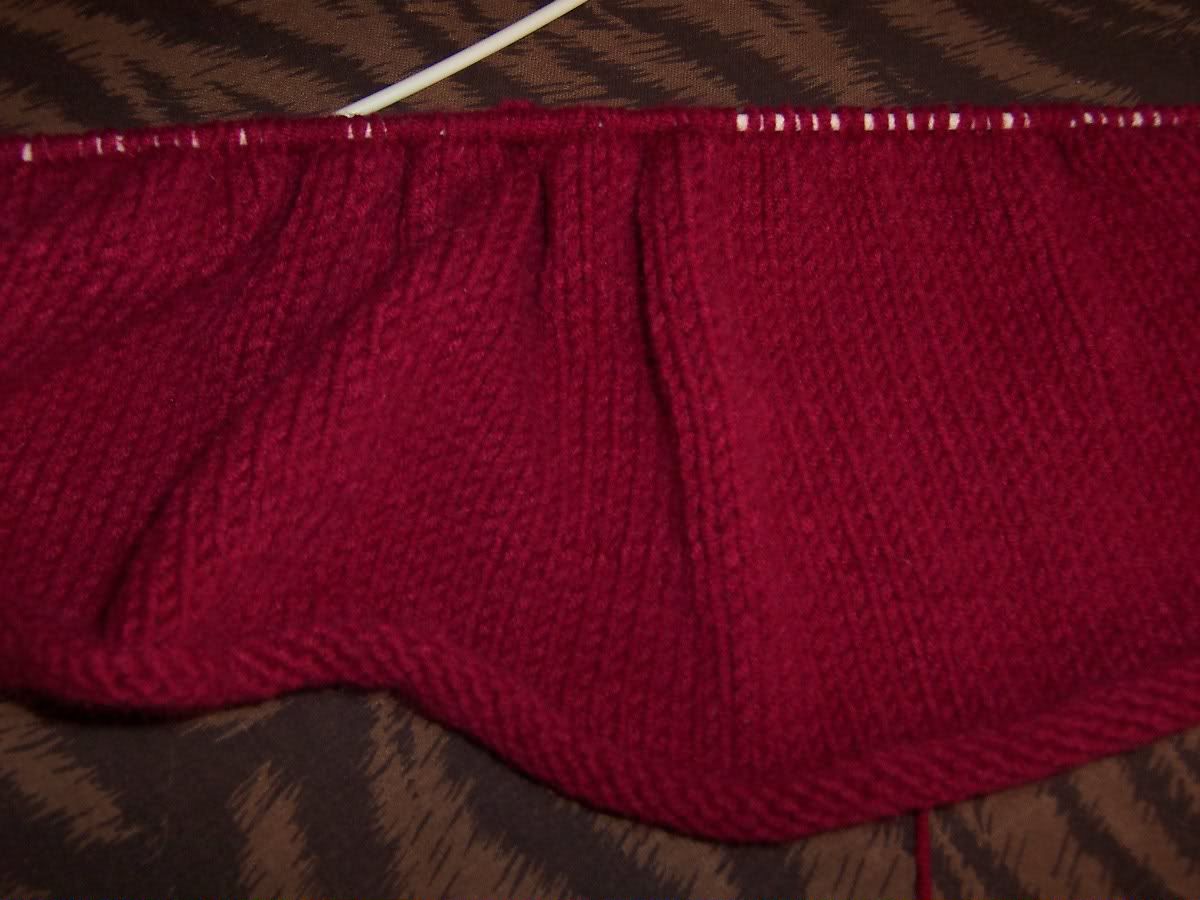 Had a friend around who said she was at a book shop and saw a knitting book and then couldn't stop thinking about it. She cast on last night to see if she still had it. I encouraged her to buy the book and come around tomorrow night and I would help her get started. We'll see. Her idea was to knit various squares including some beaded and cables etc for an afghan extraordinaire. Quote of the day: "If I get sick of it you can always do it"! Yeah, thanks.