photos as promised!
Hi all, some photos for your viewing pleasure. Firstly, here is some of what I saw yesterday. Some of the people I was with had never been in a cave before, and I had not been since I was a small tacker, so we made some discoveries together. I was blown away, and not even a little bit claustrophobic. There were only a couple of squeezy parts. At one stage the guyde turned off the lights and it was just so dark, I was glad I could hear voices. In that sort of darkness you can not tell your elbow from your - well, you know.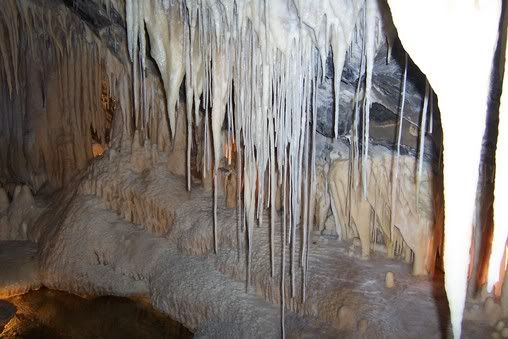 And, a koala!
And now, the MIL scarf. I have tried and tried lace patterns over the past few weeks, this is very easy to do, a simple repeat and I have decided all that I am up for of an evening whilst watching the box and having a couple of quiet drinks. Anything else just confuses me. I don't want to have to think too hard. I knit for relaxation for goodness' sake. I quite like this, and think she will too. Can you spot the error? No prizes, sorry.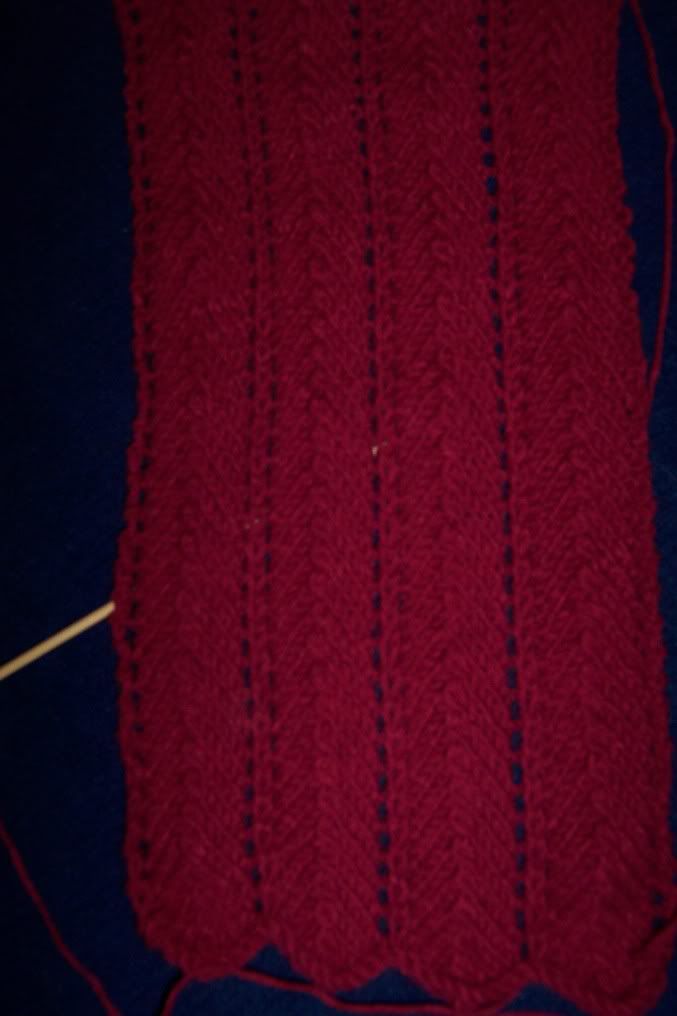 The yellow sock, I have begun my April
Project Spectrum
early. I have a small orange vest which will come apart some time in the next week or so which may become something else, not sure what yet.
This is what I am doing with the cheapy cheap yarn from mother. Tiny madam requested a bag to take things to Brandma's or Branny's, so I am doing this for her. She loves to pack some things to take with her.
And, the lengthened stripe on the manly. I have not done anything to this for two days, so once I have posted I will pick it up and do a bit. I feel guilty, and with the mornings getting colder I am sure SS will appreciate something toasty.
Speaking of toasty, thanks for the comments on
Little Purl's blog
. She was tickled. Poor dear is in bed now with a MASSIVE SORE THROAT! Why do other people's children have so many germs?
TTFN, happy knittin'