a good day
I am very pleased with myself today. I have done over 5000 words now, so only about 6000 to go! I worked most of yesterday and will do more tonight so I think one assignment should be finished TODAY! Hoo flippin' ray.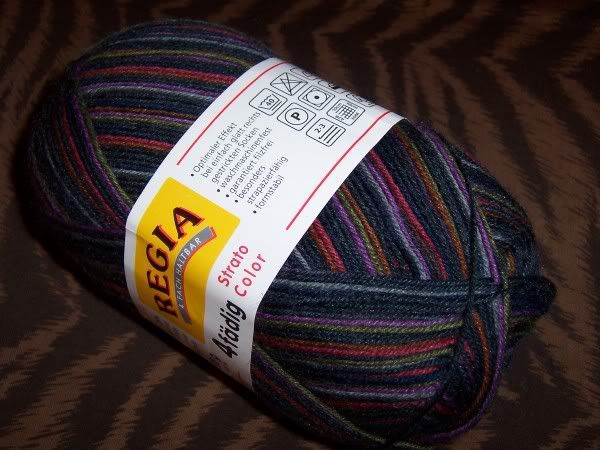 My ebay purchase arrived today, so quick! It is lovely Regia, not photographed well at all here by me, but I hope you can get the idea. Still no idea what I will do with this. Pat it and smell it for a few days I think.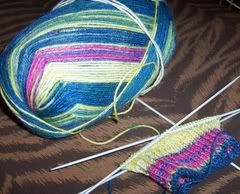 Speaking of smell, I went into the old LYS this morning, and bought me a skein of Opal. It STINKS. I started knitting some sox for Tiny Madam, and the smell is disgusting! I don't mind a hint of lanolin, but this stuff smells more like sheep droppings. Hmm. I like the colours though. What do you think? I also bought some 2.25mm dpns, which I quite like. Not as nice as my bamboo ones, but they are grippier than other steel needles I have used.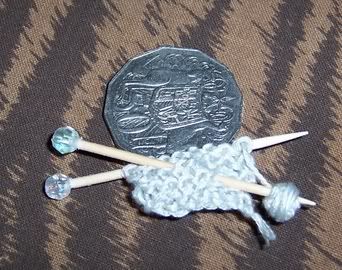 Look what I made! Isn't it cute? This is two toothpicks, some embroidery cotton, a couple of beads and some glue. I will wear this with pride. So tiny and so quick to make. I will consider making these for some knitting friends. If I can find any.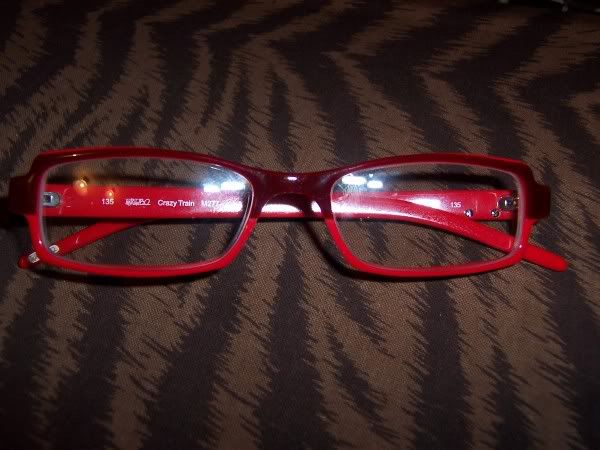 And finally, my new spectacles. Are they not cool? I love them. I think I may be having a 1/3 life crisis. If you knew what I was going to do in the morning you would agree. Don't worry mother, it is nothing that can't be reversed!! But seriously, these specs are worth it just for the funky Mambo case that they came it. And I need some rose-coloured glasses right now, so there.
In my eagerness to finish the Patonyle socks I made them too small, so Little Purl is the happy recipient of these. Or that, as I have still only done one. I will put down the stinky Opal until this sock is finished. I promise Purl, I promise. STOP ASKING ME!
Thanks for your support regarding my
Brady Bunch identity
. I am coming to terms with it.