i bought yarn!
Hey there patient readers! I have as always been completely flat out for the past couple of weeks, but there is a window of opportunity to get some knitting done this weekend, and I plan to use it.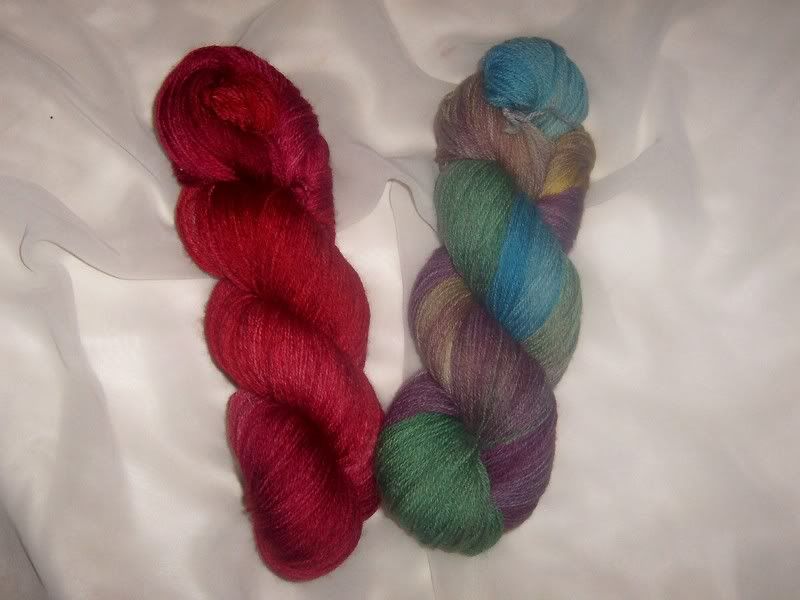 I bought some yarn from
The Knittery
which is absolutely gorgeous. The red is called 'Rose' and it will become a pair of Pomatomus - I already started these twice but have trouble counting when I am tired, so I can only do a bit at a time. ADHD I think.
The other colour is 'Coral Reef' (I think) and I have no idea what it will become. Perhaps a pair of plain socks for my good friend who is PREGNANT! Woopee and hooray!
Tiny madam turned four last weekend, and we had a lovely day of family and friends visiting. Here is a photo of some of her presents: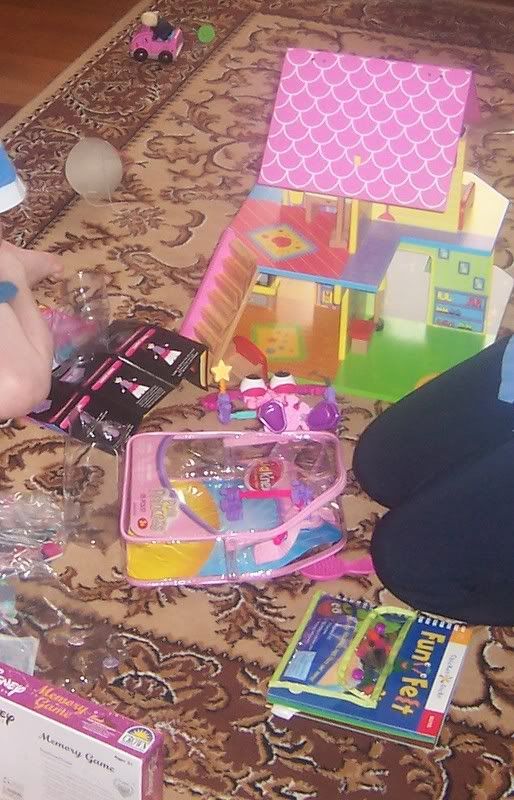 We all had a very lovely day outside in the garden. And because I have starved you of photos for so long, I thought I would include one that Little Purl took of a plant I can't name in our garden. Thankfully we bought our house from a lovely lady who had established quite a garden, so we have roses and camelias and azaleas and magnolias and lots of other lovely things to look at most of the year.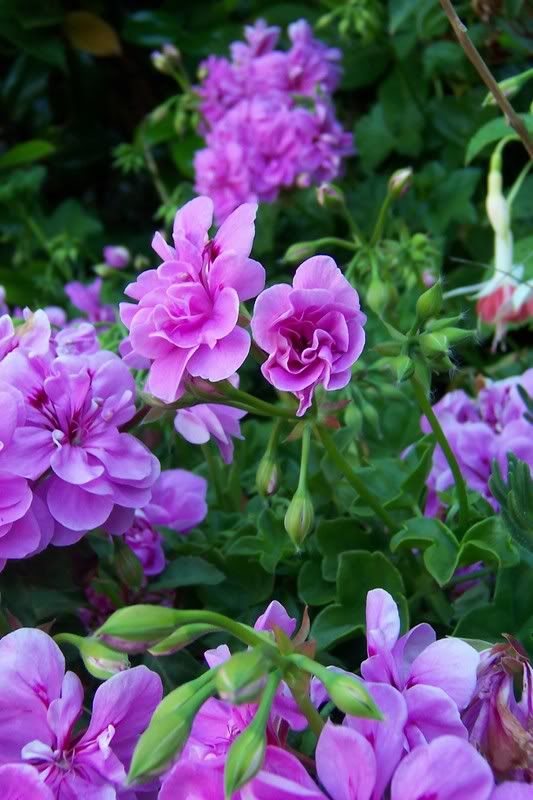 I just love purple and green together. Can anyone tell me what this is??
And, not that anyone is counting but there are thirteen school days left this term. How exciting! I can smell Christmas, can you? At our house, it smells like sunscreen and nibbly food, and the door opening and shutting to let people in and out. We are hosting this year, and I am so excited about it. I might need to practice some culinary masterpieces before the big day. Anyone have any ideas about half traditional ways in which to spend a summer Christmas?
Eleven days until my birthday!