Sock it to me!
I have been knitting like a sock fiend lately. I managed to finish two pairs of socks - one for the MIL and one for the Pregnant Friend. And here are the pictures:
MIL socks: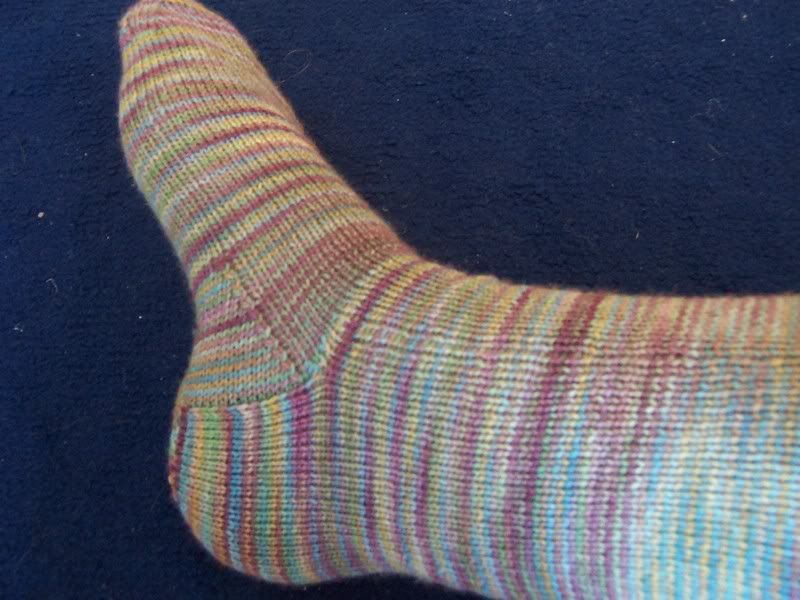 Patons pattern using
The Knittery
Merino 4ply sock in
Coral Reef
. MIL loved them very
very
much and suggested that it should become tradition that I make her socks for Christmas. She probably should be careful what she wishes for, as there are also birthdays and Mother's Days to cover! It was lovely to have someone so appreciative. She was heard to say, "There really is nothing like receiving something handmade for you"!!
PF socks (in progress - I ran out of time to take a photo of the real FO):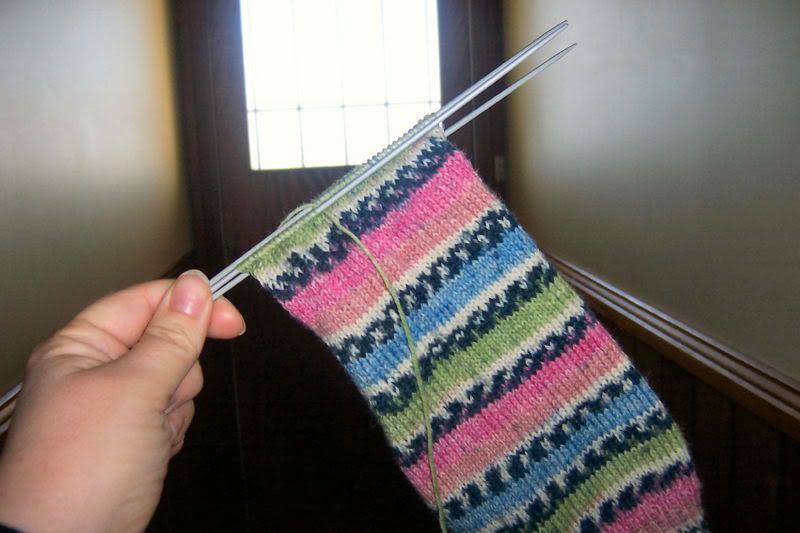 Patons pattern using Opal Petticoat. PF liked them very much - it is hard to tell how much because she feels very sick all the time.
Here is how I packaged them. They looked very cool if I do say so myself. The MIL socks were finished with about 23 minutes to spare!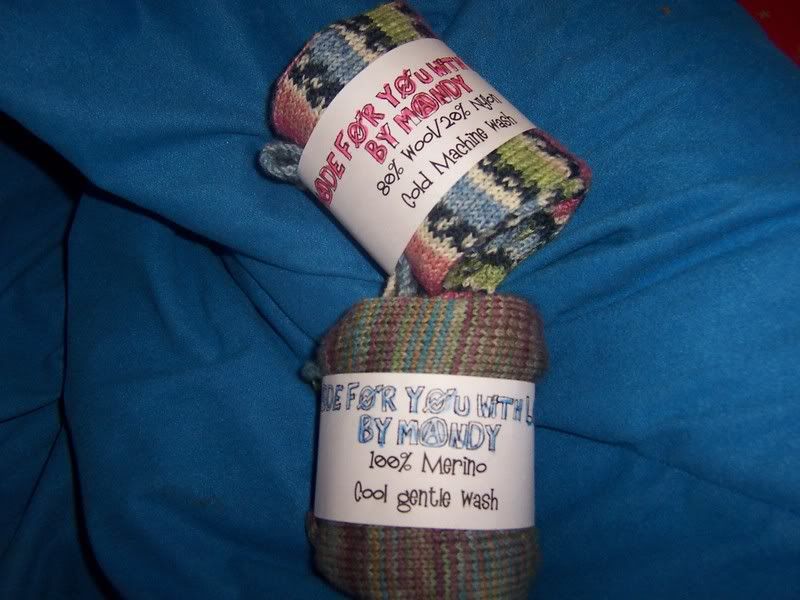 I am also about to finish a pair for MIL2 (lucky me has two MILs!) knitted with Patonyle in the blue/grey colourway. They are also the Patons pattern, which I now can knit without looking at the book.
In further developments, because I am on holidays, I have resumed knitting the Pomatomus sock, which I am loving because it looks so good and yet the pattern is very easy to remember. I am using a sticky note to keep track of where I am, but it is really all about 10s, isn't it! For these socks I am using The Knittery Merino 4ply sock in Roses. I am also knitting another Patons pattern from this book, this time a lace pattern which is an easy 4 row repeat in my Forest Moss green Knittery Merino Cashmere sock, which I got for Christmas.
I am toying with some options for the Amethyst Merino Cashmere sock (also for Christmas). So far, I have my eye on Hedera, Monkey or maybe something else entirely. Any ideas? I also received some Opal Dreamcatcher in the 1230 colourway for my birthday, so I have to think of something to do with that too.
Christmas was lovely, I hope yours was too!