Ramblings . . .
I have learned a lot in the past year, not only about knitting of course, but that's what we are all here for, so I will stick with that! I feel like a list, so here goes:
Knitting is good for the soul and helps me relax and sit still.
I can knit very well if I put my mind to it.
Belonging to an online knitting community is lots of fun and motivates me to try new things.
Some people really like receiving knitted gifts.
Some people really don't.
Most people think knitting is for old people, but they are mistaken and I love proving otherwise!
I am slightly obsessive and will think about knitting and yarn a bit too much if I am not careful.
Buying sock yarn is addictive in the extreme.
I don't like knitting jumpers, nor do I like wearing knitted jumpers.
That probably won't stop me trying again some day. In fact I have my eye on a cotton number from the latest Yarn magazine.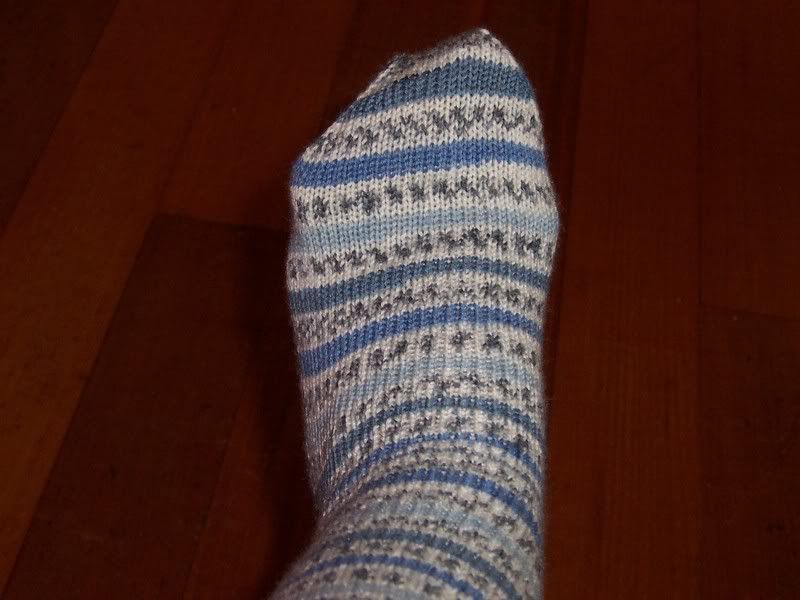 I have finished another couple of things, here is a picture of the second Mother in Law socks, which went down a right treat, just like the other pair with the other Mother in Law. I also gave a gift of a washcloth that I knitted earlier in the year but never photographed, with some yummy soap from Holy Sheet. The conversation between the giftees went something like this:
"Oh, it is so nice to receive something hand made." "It always makes me feel inadequate." "It is just so special." People should be careful what they wish for. I can feel a sock spree coming on, ready for Christmas '07. I don't know whether I could face making anything too fancy for other people. Does this make me selfish?
I forgot to share this, although Christmas is but a memory, here is our version of a white Christmas: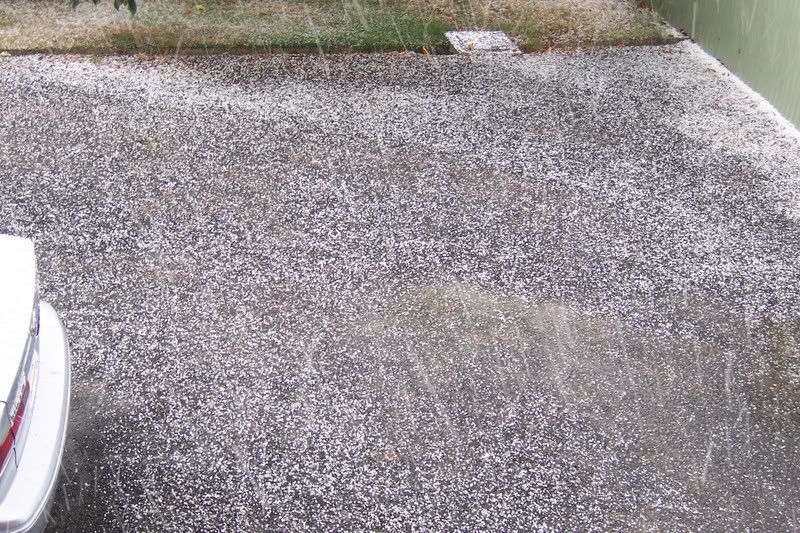 And in further exciting news, 2paw and I are having our own little two person Baudelairealong, so if anyone wants to join in, please do so! This has decided what I am doing with the Amethyst cashmere sock. I am yet to cast on because I have been busy with this:


and this, not to mention a pair of Fon Sox for the Tiny Madam. You will need to wait for a picture of these amazing beauties, as the model is asleep.